---
---
If you are looking for great gift ideas that are IN STOCK RIGHT NOW. Think about EXPERIENCES over things this year.
It's like a two for one! You are supporting local service providers and businesses, plus gifting a unique and amazing gift! Experiences create excitement in the moment of the holiday, AND they carry over into the days, weeks or months later when you get to savor the experience! Experiences are the spice of life in my eyes, and my favorite gifts to give and receive.
Keep reading for The Experience Gift Guide that will excite all the members of your tribe.
---
For The Fitness Lover
A Class Pass or Package at a local Fitness Studio
It's super fun to mix up your workout, and even better when a loved one gifts you with a new and energizing way to MOVE YOUR BODY. Gift your love one a class package at one of our local boutique fitness studios. They need your support now more than ever!! Better yet, gift your sweetie a class package at barre3 Austin Four Points for a fun mix of strength training, cardio and core. I teach there a few times a week and it's so much fun! I also love YTX Austin for yoga, TLS ATX for a megaformer + versaclimer core burner and LOVE Cycling Studio for some kick butt cycling!!!
Got an outdoor lover?
Gift a bike rental or ATX bike tour at Barton Springs Bike Rental. The rental shop is in close proximation to Lady Bird Lake and downtown Austin so you can create your own family friendly route very easily! It's an amazing way to spend one of Austin's 60 degree, sunny "winter" afternoons.
For days when it's cold, wet and chilly they might love a day pass at Austin Bouldering Project for some indoor rock climbing. It's a top notch facility that is fun for the whole family!
If you have an adventurer in your family, gift them a pass at Spider Mountain Bike Park. It's an amazing experience and such a gorgeous piece of Texas hill country. We went last winter and it was thrilling, exhilarating, fun and totally worth the 50 minute drive! Gift these amazing Inverno Gloves by Tracksmith to go with!
---
For the Holistic Wellness Enthusiast
A Cosmetic Acupuncture Facial at The Road:: Brooke's facials are Life changing Y'ALL!!! Perfect for your holistic honey!
A Health Coaching session or two with yours truly!!!! I'm a certified holistic health coach, and I'd love to help you or your loved one design a sustainable, healthy lifestyle based on habit formation and consistency!
Cheers to feeling really good—it's truly the best gift!
A session or two at Perspire Sauna Studio for Infrared Therapy. The infrared heat cleanses the body of toxins and releases tension. The color light restores balance.
A massage therapy session with Pure Remedy. Amber + Doni give the BEST MASSAGE EVER!
Gift a Session to True REST Float Spa and allow your loved one to float effortlessly without distractions while their mind + body truly rest. Flotation Therapy is a special solution of saline water utilizing 1,000 pounds of Epsom salt. The buoyancy makes floating on water feel like floating on air. Without any effort you can relieve pain, heal faster, relax, de-stress, improve sleep and have fun in this unique state. Sign me up!!
A Holistic Day Pass at Alive and Well The day includes an ionic foot bath and sauna session, red light therapy, vitamin shot. It's the perfect detox day to clear toxins and restore energy for the holiday season!
For a total splurge— A stay at Miraval or Lake Austin Spa is always an incredibly luxurious experience.
---
For The ATX Foodie
Create a Sunday Brunch Date Experience!! Include a Gift Card and reservation for Sunday Brunch. (We love Aba, Four Hands, Junes' & Comedor to name a few). Pair it with a matinee movie at Alamo Drafthouse or a leisurely walk around Lady Bird Lake or shopping trip to South Congress!!
A local, real live, cooking session is the PERFECT GIFT for your foodie.
For adults we LOVE the experience at Thai Fresh and Sur La Table. **Sign up early–classes tend to fill up quickly.
For the kid chef in your life, head to Foodie Kids!!
A Market Box or Market Bucks from The Texas Farmers Market. It's one of my most favorite places to go on a Saturday morning. Share the gift of fresh food and support our local farmers at the same time!!!!!
Gift a wine tasting experience at a Fredericksburg Winery. We are blessed with some pretty amazing and gorgeous local wineries. For the ultimate experience, book a driver and schedule three tastings. It's a lovely way to spend the day– tasting wines and lunching in the hill country! We love Barons Creek, William Chris & 7Creeks Vineyard
Looking for a virtual foodie class? Head to Con Olio Oils and sign up for the Olive oil + balsamic virtual tasting class.
The shop is FILLED with amazing kitchen necessities and gift ideas. I always leave with way more then intended, but it's all worth it!
Our olive oil/balsamic expert will guide you through a tasting of some of the world's freshest extra virgin olive oils & aged balsamic vinegars complete with pairings of locally made sourdough crackers, cookies, brownies, artisanal bread and more! Discover whole new ways to enjoy these kitchen staple with friends, loved ones or as a lone pioneer
---
For the ATX Fan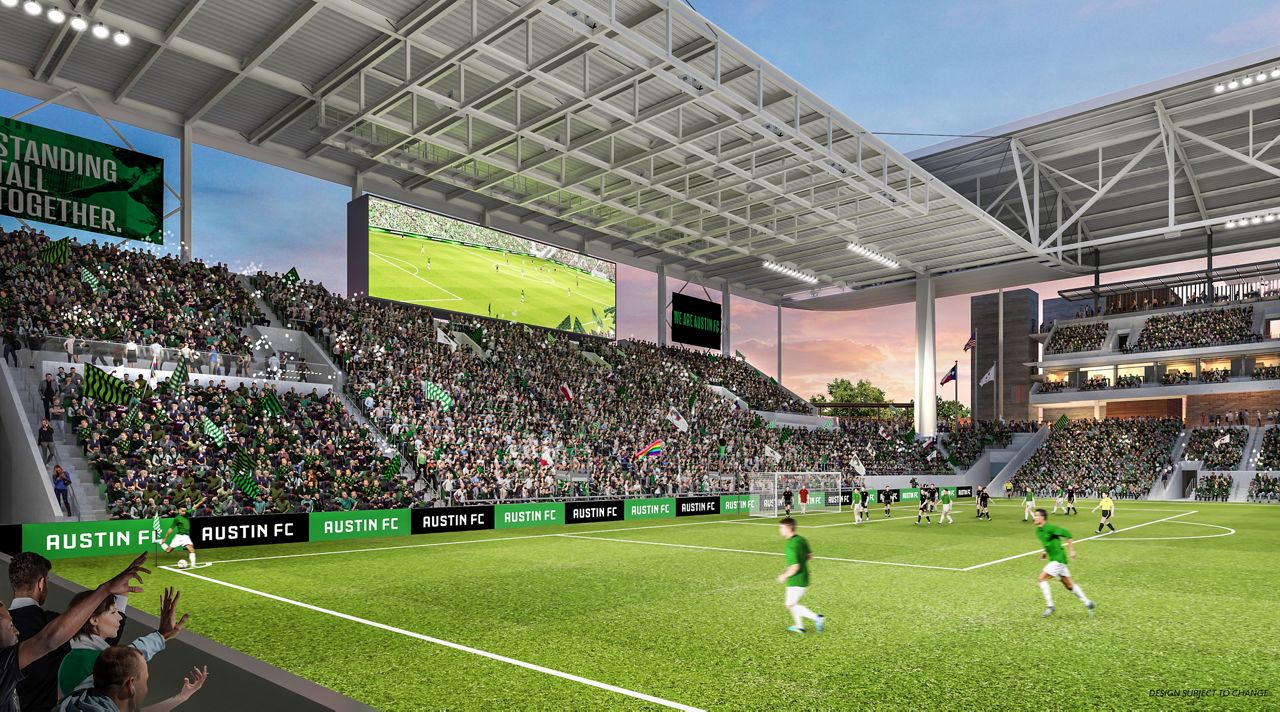 Sports fan, theatre fan, music lover?! Austin has an enjoyable experience for every type of fan!
Tickets to Austin FC—The energy in the Q2 Stadium is like none other. I'm not really a soccer fan, and I had the time of my life when we went for Zander's birthday.
Concert Tickets at Stubbs or Moody Theatre
Plan a trip to the ZACH Theatre Paramount Theatre or Ballet Austin for the 2022 season!
---
Hope y'all enjoy! Shop small, and local this holiday season!! Support all the real live humans who live and work in Austin, Texas #yes!