What's not to love about a sheet pan dinner? Easy, low mess, flavorful, and the oven literally does allll the work!! What does that mean? You can have a moment of freedom before the dinner rush to do what you wish! Cheers to that!!
Sharing a few of my favorite sheet pan dinner recipes that have been a big hit with the family! I lean on sheet pan dinners at least twice a week. It's a great way to get a quality protein and veggie on the table with little effort, prep or massive clean up. Just what we all need on a weekday evening.. packed with work, kids activities and all the things!
On to the sheet pan recipes!
---
Salmon is a big favorite around here, so I'm always looking for new ways to mix it up! This recipe was perfect. The kids loved the new take on radishes (roasted!!) and the tarragon sauce was really yummy. Five stars for sure!
If your family enjoys salmon as well, check out this post including 13 salmon sheet pan dinners!!!
---
Simple, Flavorful, and delicious! Also perfect for meatless Monday when served with rice and quinoa + a healthy fat like drizzly tahini! You could also serve these babies with this Easy Roasted Chicken!
---
Don't have time to make the marinade? Use a store bought version!! No shame in making it your own way!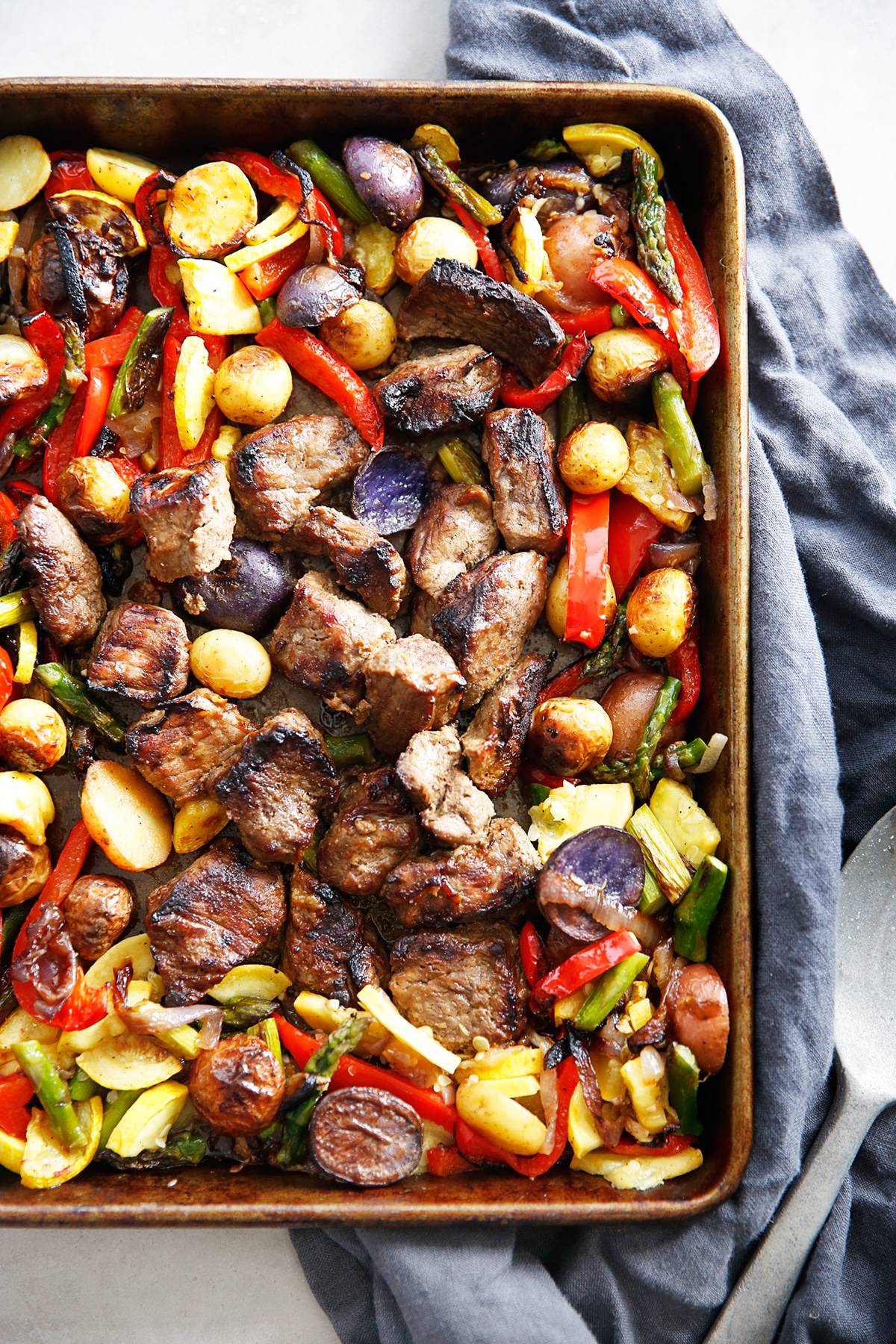 ---
Easy prep, easy clean up. 20 minutes start to finish!!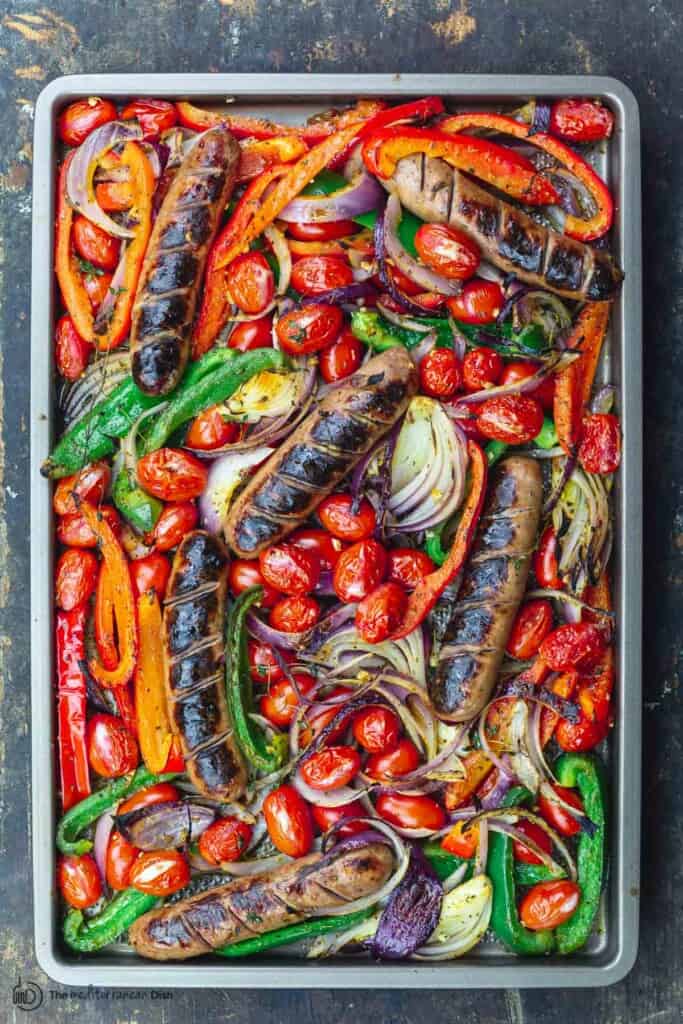 ---
SHEET PAN TACOS FOR THE WIN, friends! Make this for Taco Tuesday and prepare for smiles all around the dinner table! YES! I skip the chili powder to ensure my littles will eat every bite! The paprika, cumin, garlic, salt and lime give the shrimp an amazing flavor that we all enjoy!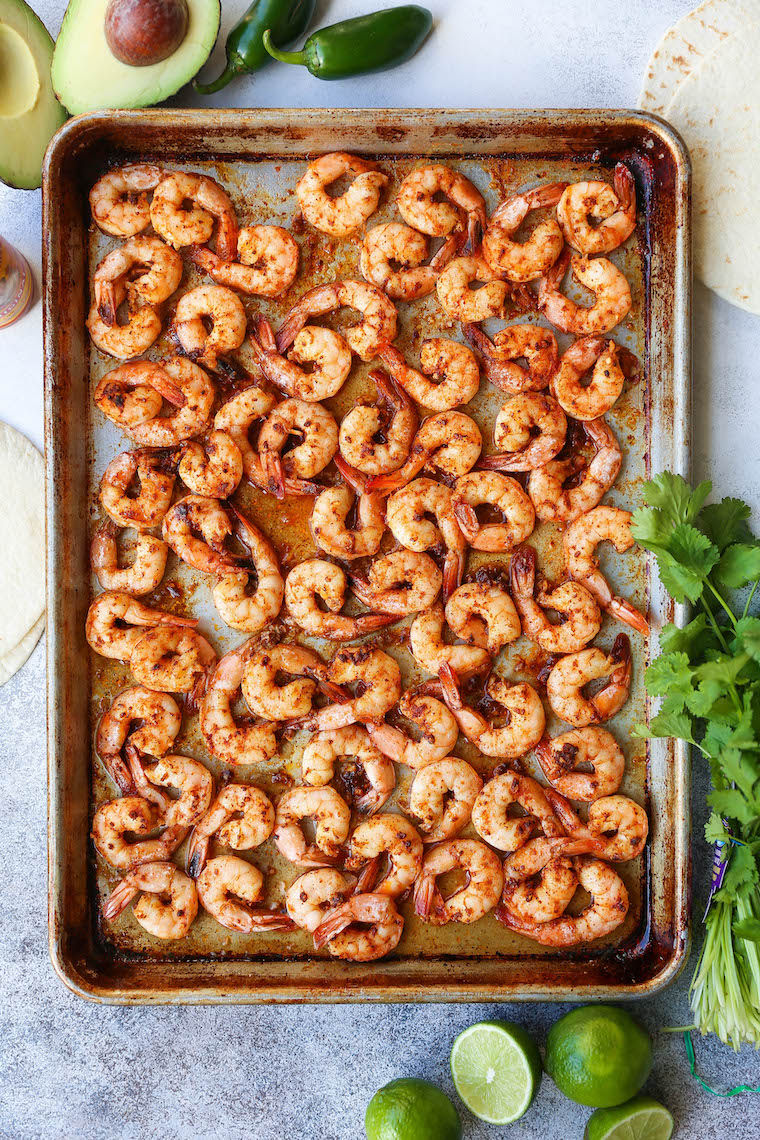 ---
Technically this one requires a sheet pan and a slow cooker, but it's so delicious and so easy (takes 10 minutes!) I just had to include it!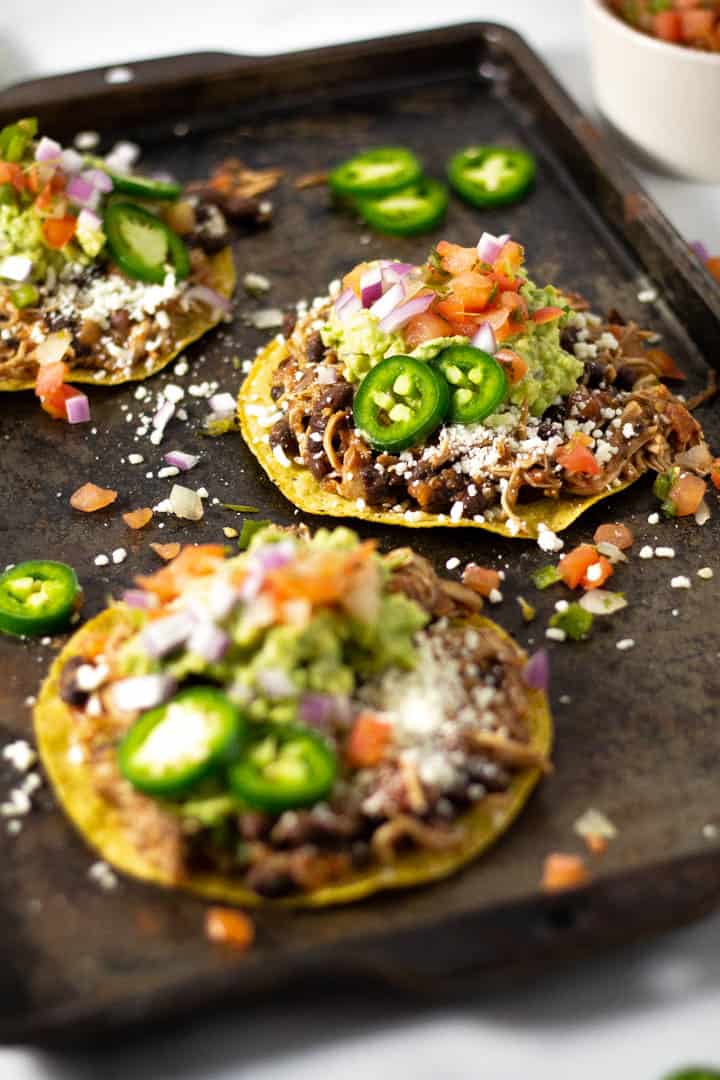 ---
---