If you've been here a while, you know that I love to workout!!! I've loved movement and fitness my entire life. Even before I had a name for it… It all started with 1980's aerobics videos with my Mom at age 3 (ha!), and hasn't stopped!
Working out is something I do, 5-6 days per week. It checks the boxes for my physical and mental health, plus it feels really good.
I'm a totally different person on the days I don't work out, and it's not my best version!! It's like I'm missing a pep in my step, and usually my family begs me to go on a run!

Quite simply, fitness is a non-negotiable in my life; something I prioritize on the daily. I LOVE the feeling of a completed workout, and I love to mix it up! Running, Walking, Weight Training, Cycling, Pilates, Yoga and Barre3 are all on my rotation. I recently became a barre3 instructor, and I'm loving every minute! If you live in ATX, Come see me at the barre!
Here are some of the products that have improved my fitness game. Hope you enjoy!
---
My Top 5 Fitness Essentials –
No. 1. –  DYI Leggings. The signature tight is simply the best fitting legging on the market. Trust me–I've tested ALOT of leggings. The signature tight completely stays put, holds everything in place, and lifts your butt!! This olive green, leopard tight is one of my favorites!! But seriously I have five pairs and love them all.
Dying to try a pair?! DYI is having a 40% off spring sale right now!! Treat yourself! If you feel good in what you are wearing, you are more likely to continue the healthy habit of a regular workout routine. YES!
No. 2. –Run All Day Backpack II by Lululemon This backpack has survived miles upon miles of hikes & bikes in the Colorado mountains, an active trip to the French Riviera, runs along the beach, park play dates with our kids and ALLLL the errands. It's so functional, stylish and compact. It doesn't feel like a big bulky backpack–yet holds all your stuff in an organized way. There is even a place for extra shoes?! The Run ALL Day is also waterproof–so if you get caught in a sudden shower mid hike/run/walk/bike–it's all good!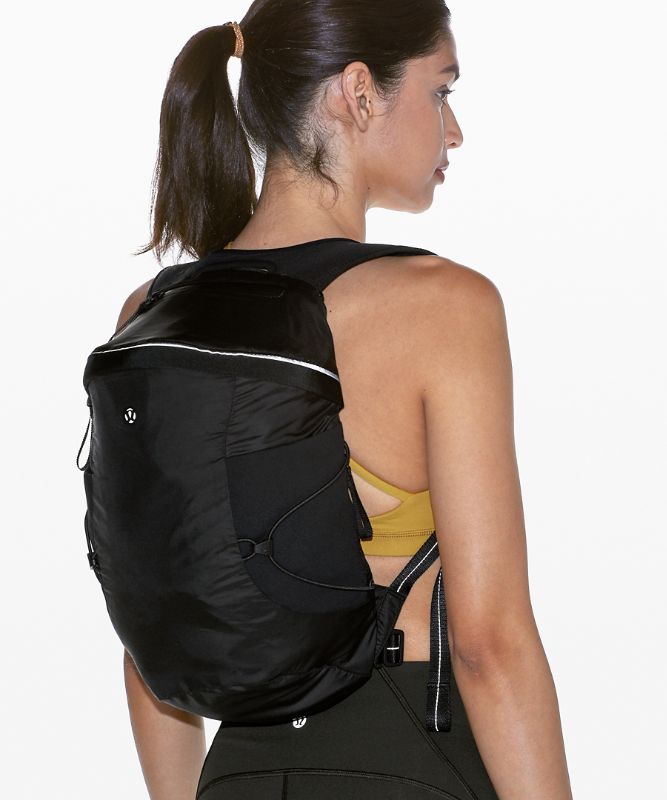 No. 3. –My Lumen! It's the first device to hack your metabolism. I've only had mine about 10 days, but I've already learned so much about my metabolic function. Based on your breath, Lumen knows if your body is using fats or carbs for fuel. Lumen uses a CO2 sensor and flow meter to determine the CO2 concentration in a single breath. This indicates the type of fuel your body is using to produce energy. After it tracks your metabolism, it offers nutrition macronutrient suggestions and ways to optimize your workout.
I definitely don't always listen to the suggestions, but it's been eye opening to learn that I'm better at burning fat after a 13 hour fast, than when I push to fast for 16 hours. No need to work so hard! 🙂
No. 4. –When ever I work out at home, I throw on my Bala bangles! I was an early adopter, and have had my 1lb bala's for a couple years. Now they have 2 lbs, and a ton of color options!! YES!
No. 5–The Peloton Tread Bootcamp classes with Jess Sims. On FIRE Y'ALL! Max and I got the Peloton Tread for Christmas, and have been sprinkling in some of the runs, hikes, walks, and boot camps. Jess's class is hands down my favorite!!! Motivating, Empowering, Hard as Shit, Strengthening and fun. It's a blend of cardio, strength training and body weight exercises rolled into one efficient workout. If you don't have the Peloton Tread–just download the app and complete the workout w/ any tread + a pair of dumbbells. Some of the classes you can even take while running outdoors.