Let's talk about visualization, meditation and finding a place of calm. This is one of my weak points in my own wellness journey. But I'm working on strengthening my visualization practice this year. I keep telling myself that everything is hard before it is easy and to just keep going!
What is a Visualization?
A simplified version of visualization is this: picture in your mind the things you want in your life, or the experiences you wish for, or maybe even looking back on experiences you've had and possibly re-writing the story. Visualization is usually paired with mindfulness and maybe meditation. You will calm your body, you might close your eyes, you will shut off external surroundings, start to turn inward and get as detailed as you possibly can.
Visualization is simply training your mind. In a way, you are practicing for experiencing whatever it is that you want in your life. The more you focus on something, the more likely you are to see it in your life. See yourself getting that promotion, see yourself teaching class, see yourself with a new book deal, see yourself winning the tennis match, see yourself traveling to Spain, see yourself getting married… You get the idea!
Let me start by saying– I'm no guru! Meditation does not come easy to me. I often leave meditation with a lengthy grocery list, pondering hmmm Is that all there is? Can you relate?
Visualization is a little different, and if you are struggling to become enlightened with meditation, I challenge you to get curious about visualization. It has been truly powerful for me!
You don't necessarily need to be laying down on your mat. This is YOUR journey. I find the most mental clarity and freedom from a moving meditation. Especially when I am walking outside in nature. Or even free writing in my journal–letting it ALLL out!!! These are the best practices for releasing my anxiety, calming my mind, calming my nervous system and manifesting happiness. This is what works for me and I'm sharing in hopes it inspires you.

Want to try it?…
I'm going to introduce Y'ALL to my favorite visualization. It's inspired by The Wiser Self Visualization led by yoga extraordinaire Ferny Barcelo. I often turn to this exercise that I've conjured up for when I'm feeling stuck, need self compassion or I need to find a fresh perspective.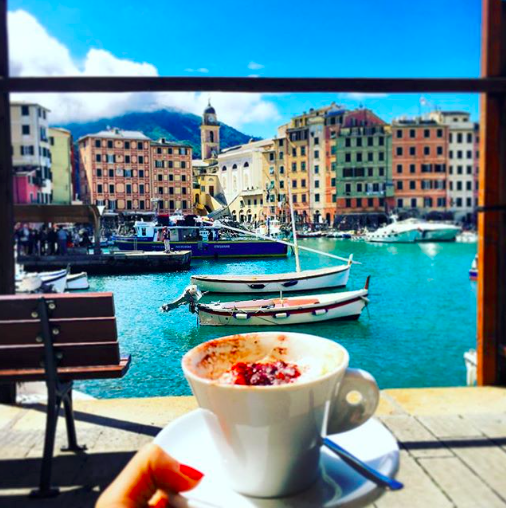 Ok–Get comfy & imagine yourself enjoying a cup of coffee on your front porch with your 80 year old self. Look at her–take her presence in! Notice the peace and contentment she has. She knows YOUR story, your pain, obstacles and challenges you've faced. Your current struggles. What you need help with. She understands your joy, your love and what you want from life. What does she say to you?
Think of what you will ask her? Think of how you will spend time reminiscing and looking fondly back on YOUR Good Ole Days.

Notice how your mind chooses to remember and savor those special, tender, everyday moments. Your loved ones, your friends, your favorite cozy restaurant. Notice that after meeting your older self, how you look back on your younger self with so much more self compassion. You relish in your ability to conquer the challenges, to enjoy the transitions and to physically live, move and breath in a way that is no longer accessible in your older body.
Yes–you remember struggles and hardships, but not with as great of frequency or detail. The love and goodness in your life becomes crystal clear. Your older self tells you that it will all be ok and it feels true. Know that you can return here anytime when you need to hear those wise words that come from a compassionate place.

You will not discuss or remember the petty little nuance things that seem to consume your mind on the average day. Like your spouse forgetting to pick up his dirty socks, or the annoyance of face masks, or the house is never clean/organized "enough" or that you were 10 min late to a meeting and it's now ruined your mood, your perspective and your day. 

These are the small little things that we give way too much attention. They derail our happiness, they postpone our joy. Will your future self –sitting on the porch looking back on your life –remember the petty shit? NO
Like your wiser self, let that stuff go!! Exhale it away and focus and relish in all the good in your life! Sending love & light