I love the simplicity of Delicata Squash! The buttery, brown sugar flavor tastes so good simply roasted with salt, pepper, and olive oil; making it the perfect starchy vegetable for your weeknight rotation! Delicata squash cooks quickly, is high in beta-carotene and vitamin C, relatively low in calories and astonishingly versatile. No need to peel the skin (more fiber, less waste!!). After scrubbing clean, just chop the ends, slice in half lengthwise, scoop out the seeds and discard.
In five minutes time you can cut the squash into half moons, toss with oil and your favorite seasonings (salt, pepper, cinnamon or curry!) and roast at 425 until golden! Typically about 20 minutes, flipping half way through. If you are looking for more formal recipes, keep reading! I've enjoyed all of these recipes over dinner this season and I've included a couple adjustments based on our preferences 🙂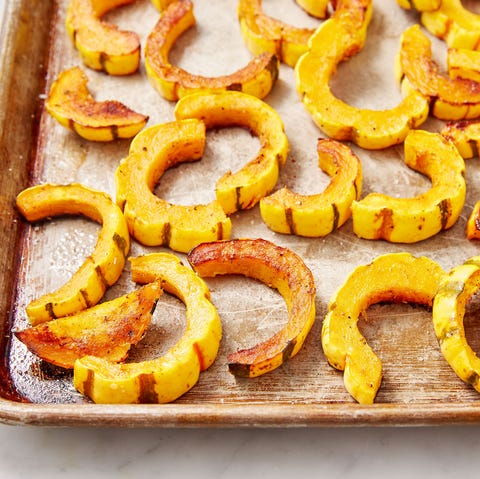 If you are looking for a paleo meal your entire family will enjoy, give this turkey stuffed squash a try! It's so hearty and comforting on a chilly winter evening. My only suggestion would be to omit the tahini. I simply loved the recipe as is, but my husband and kids could have done without the over powering flavor of the seed butter.
**MOM TIP:: When I serve this to the kids I do a deconstructed version. Zander & Zia get overwhelmed about how to eat a dish with several ingredients so I cut up the squash into half moons and serve it along side the turkey and veggies.

We are big fans of taco night around here! My kids love taco night and for that reason, so do I! Finished plates and smiles at dinner time are my #lovelanguage. You can basically put anything in a taco shell and call it a meal, right?
I like to serve these delicata squash tacos, or really any taco, with siete taco shells. The kids really love how the hard shell holds everything tightly bound and I love that the taco shells are grain free & delicious!! I also make a batch of lentils or black beans and a version of this pomegranate guacamole. For the pickled onions, I buy ours at the Farmer's Market, but Katie offers a great way to make your own!
We also omit the feta cheese and use an amazing dairy free version by Violife Cheddar. It melts like a dream!!! **Great for dairy free Nachos too!!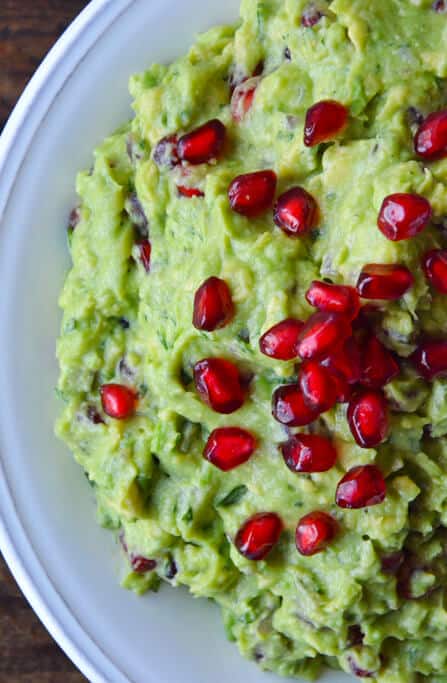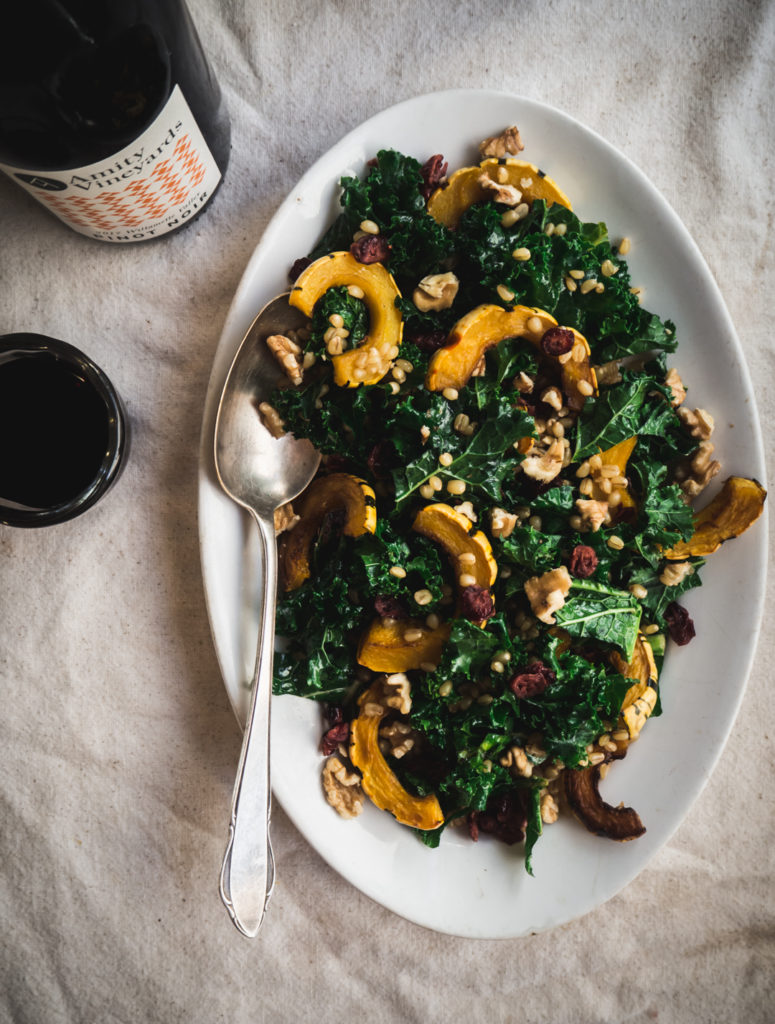 Y'all this salad is so gorgeous & delicious!! If you are attending a pot luck or hosting a holiday dinner def make this for the salad course!! You can easily make this salad grain free by omitting the farro and subbing with quinoa.
The recipe for Cider Vinaigrette is divine! Double the recipe and keep it on hand!
Is there anything better than the smell of warm maple syrup?! MMMMM Your home will smell amazing after making this! This roasted delicata has the perfect combination of sweet and savory and makes a great side dish for the holiday season!
I prefer the flavor as a stand alone so I use it as a side dish but they are essentially little "boats" you can stuff with just about anything.
A lentil/avocado combo would be yummy! Maybe I'll work on creating that!?

**In my oven it takes 35 minutes to roast these to the perfect consistency!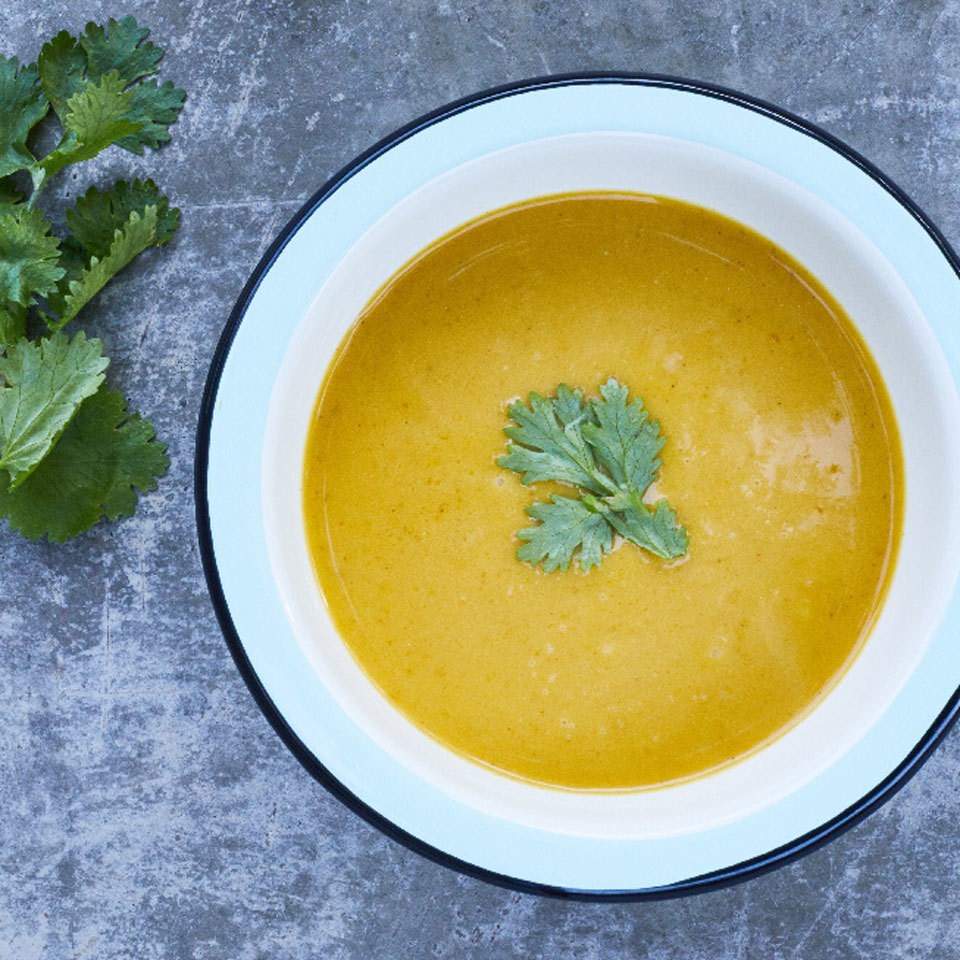 Get on your cozy slippers, curl up in a blanket by the fire and sip on this! This recipe is not technically Delicata, but I really love this Curried Butternut Bisque by Detoxinista! It's sweet, slightly spicy and perfect for winter! I use 1/2 can of coconut milk instead of almond milk for a creamier texture!!
I hope you enjoy these warming, squash recipes! Let me know which one is your favorite!
As always, Happy Dinner Y'all!