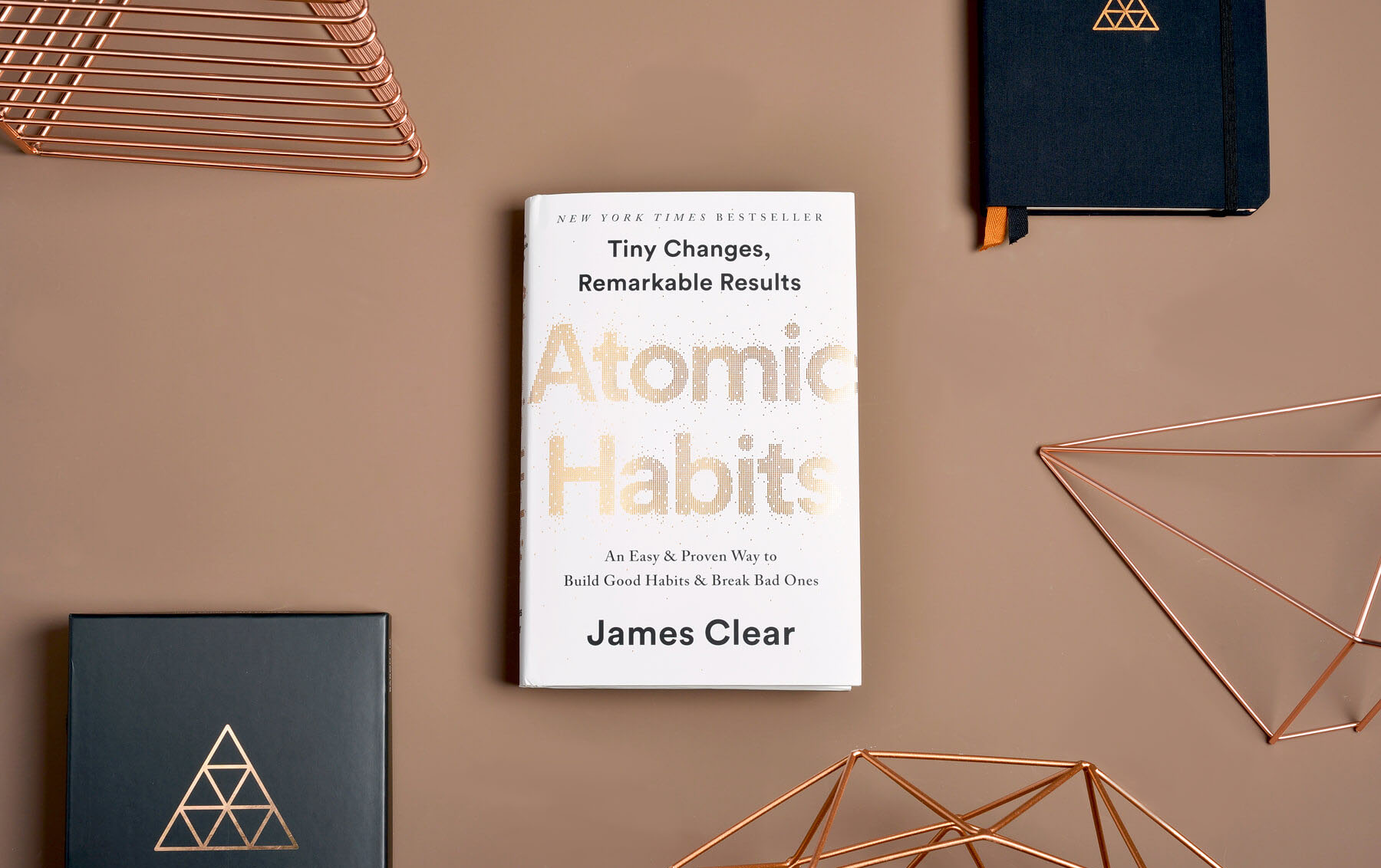 If you are looking to create more healthy habits in 2021, I highly recommend the book Atomic Habits by James Clear. It's changed the way I think about incorporating positive habits into my daily life, and it's reformed the way I coach my clients.
Things This Book Will Teach You How to…
Build a system for getting 1% better every day.
Break your bad habits and stick to good ones.
Avoid the common mistakes most people make when changing habits.
Overcome a lack of motivation and willpower.
Develop a stronger identity and believe in yourself.
Make time for new habit (even when life gets crazy).
Design your environment to make success easier.
Make tiny, easy changes that deliver big results.
Get back on track EASILY when you get off course. **

Learn to let go of All or Nothing Thinking & the downward spiral, that leads you to give up on your health focused goals.

Put your new goals, intentions and resolutions into practice in real life.
Start 2021 Off Right!
Start your year, by making small, sustainable improvements in all aspects of your life.
Your Physical Health
Mental Health
Productivity at Work
Your Personal Home Life

You don't have to tackle these segments all at once, but I recommend you compile a meaningful list in each category so you know where you want to go this year. I've created an arbitrary example below to help you get started.
Physical Health
Go for a 30 minute run or walk three times per week on Monday, Wednesday, Friday during a 12:00p lunch break.
By making your physical activity health super specific, and tying it to a day and time you are much more likely to stick to this habit!! Your brain likes to keep things easy, efficient and organized! If you simply say–I'm going to run or walk more this year. That's most likely not specific enough to create a new, SUSTAINABLE routine!
Drink 80 oz. of water every single day.
20 oz. when I wake up
20 oz. before my run
20 oz. AFTER my run (this is habit stacking–tying 2 beneficial habits together!!!)
20 oz. before dinner
Create a daily stretch routine before I put the kids to bed
Mental Health
Start a meditation habit for 5 minutes after your run, three times per week. (Habit stacking again!! Tying your meditation to your running + hydration schedule)
Create a reoccurring wellness date that matters to you. Could be a massage, a lunch date with spouse or friend, a yoga class. Something that calms your mind and brings you peace.
Work Life
Make a point to stay off social media from 9:00a to 1:00p; during my most productive moments at work
Find a mentor that inspires me and helps me meet my goals
At the end of each work day, organize my task list for the following morning so I keep my productivity fluid.
Home Life
Develop a calming morning routine. *Mine is drinking room temp. water with lemon and apple cider vinegar and listing three things I'm grateful for before I start my day.
Read 30 minutes before bed time Monday through Friday. Again we are aligning this habit with a specific date and time to make it more likely to stick!
Create a chore chart for your family
Improvements are only temporary until they become part of who you are.
Whenever you want to change your behavior or go after a new goal, simply ask yourself?
**How can I make this new habit obvious?
**How can I make this new habit attractive?
**How can I make this new habit easy?
**How can I make this new habit satisfying? Meaning it feels good!
-The goal is not to read a book, the goal is to become a reader.
-The goal is not to try one recipe, the goal is to become a home cook.
-The goal is not to run a marathon, the goal is to become a runner.
-The goal is not to take one yoga class, the goal is to become a party of a yogic community and mindset.
This year, focus on the identity you want to build and watch how it transforms the way you conquer your goals
Wishing you the very best 2021!!