Valentines Day is the perfect holiday to have FUN, and let your family feel how much you love and appreciate them!! Here are five ways to show your family LOVE and all the heart eyes on Valentine's Day. XOXOXO
1. Make Heart Shaped Meals Together
Have fun and get creative in the kitchen over Sunday Brunch ~ The Valentines Day Edition. I've included a lot of yummy ideas here!! Order THESE non-stick heart shapes to elevate your eggs & pancakes!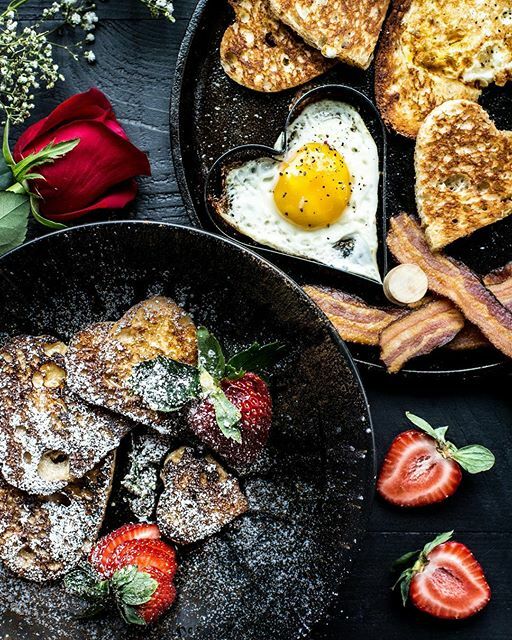 Brunch not your scene? Make a heart shaped homemade pizza!!! I love the Simple Mills Paleo Pizza Mix! It's gluten free, paleo friendly and my kids love it! Create a toppings station so everyone can make it their own way and get messy!!! Want a low mess, low stress option? You can also simply order a ready made heart shaped pizza at one of these eateries!!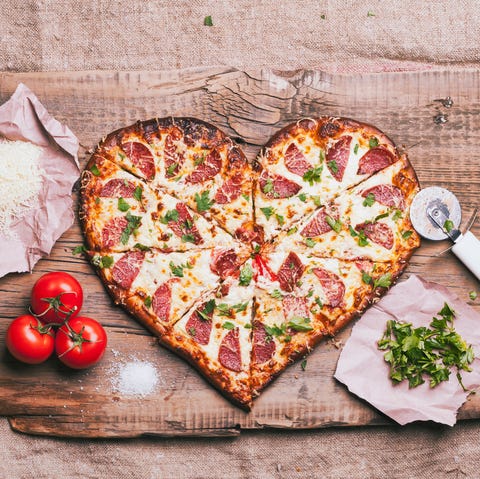 2. Get Cozy in Matching Heart Pajamas
Christmas is not the only holiday to indulge in comfy, cozy matching jams!! Zia and I LOVE these super soft pink and red heart pajamas from Hanna Anderson. They are made from organic cotton, super durable and worth every penny!! Ours are a year old, and still look brand new!! Can't wait to put these babies on and get cozy by the fire!
3. Set up a Wine Tasting Station
The kids can't have all of the fun!! Put on Lady & The Tramp for the kids, and head outside for an impromptu wine and cheese soiree with your sweetie!! It will feel like a mini-date–but in the comfort of your own home. Looking for something pink to serve? I love this organic rose by Cameron Diaz. It's dry, light and crisp! Red more your scene? We love this organic Montepulciano
4. Make a Valentines Day Board
Love this simple and delish V-day board by

Eating Well!
Ingredient Checklist
1 cup unsalted roasted whole almonds
6 ounces unsalted roasted pistachios in shells
32 large strawberries, stems attached
8 ounces raspberries
8 ounces blackberries
16 large dried, pitted Medjool dates
4 thin slices prosciutto, cut into quarters
4 blood oranges, peel and pith removed, sliced crosswise
2 tablespoons pomegranate arils
1 (4 ounce) bar bittersweet chocolate
1 tablespoon honey
5. Create a Photo Booth + Take Festive Photos
Head to Etsy or Pinterest for the ultimate inspiration!! I love this DIY flower wall!! So gorgeous!! Looking for something easy? The kids and I did a super simple version last year with a gold photo frame, some hand held signs, hand-made glitter hearts and streamers!!!