I have all the heart eyes for February! It's my birthday month, plus there is Valentines Day fun; an abundance of pretty, pink + red hearts & chocolate! We are EXTRA happy about the opportunity to indulge and share LOVE this month, and I hope you are too! LOVE is your natural state Y'ALL. Your heart and soul want to love and be loved! Simple as that.
Let's take a look at how we can embody and elevate LOVE this month. Let's get curious at the ways we think, speak, and act from a place of love. And most importantly, let's get real about our quality of SELF LOVE.
With a new month, comes a new opportunity to start fresh and to self reflect!! Every month I ask myself these simple questions:
1. What disciplines are currently working? How can you grow what is working well in your life?
2. What areas of your life would you like to improve?
3. What can you let go of this month?
4. What habits, acts or behaviors are you curious about implementing in your life this month?
Set aside 10 minutes for self reflection, and you will be amazed at your SELF LOVE reflections & conclusions!
Need a little inspiration? Take a deep breath and dive into 18 ways to bring more joy, LOVE, positivity, fun and health into your month!
Let's Do This!
1.
Create a Screen Break Routine
I talked about this in my fitness Friday post on IG. Taking a mid day screen break is one of the easiest ways to boost your energy and calm your mind. Set an alarm to go off at the same time every day this month to signify your screen break! You might go sit outside in the sun, you might do a little movement circuit (10 push ups, 10 body weight squats, 10 calf raises) , you might read a few pages in that book you've been meaning to get to.
Pick your passion and commit to it for the next 28 days!
2.
Add Flavor to Your Water
Want to insure hydration? Make it delicious and interesting!! Try one of these combinations for the ultimate way to lovingly hydrate!
Blueberry, Orange + Basil
Lemon, Grated Ginger + Honey
Cucumber, Lime + Mint
Grapefruit, Lime + Pink Salt
3.
Try a Virtual Dance Class
Y'ALL I miss my dancing days from childhood. There is something fun and freeing about learning new choreography and dancing to the beat of the music. I'm ready to pick it back up again and now is definitely the time. With so many workouts now streaming online, the sky is the limit in terms of options! Push the couch out of the way, turn up the tunes and head to YouTube! I'm also dying to try The Sculpt Society, and I think this is the month I'll make it happen!
4.
Schedule a Movie Night, Kick Your Feet Up and RELAX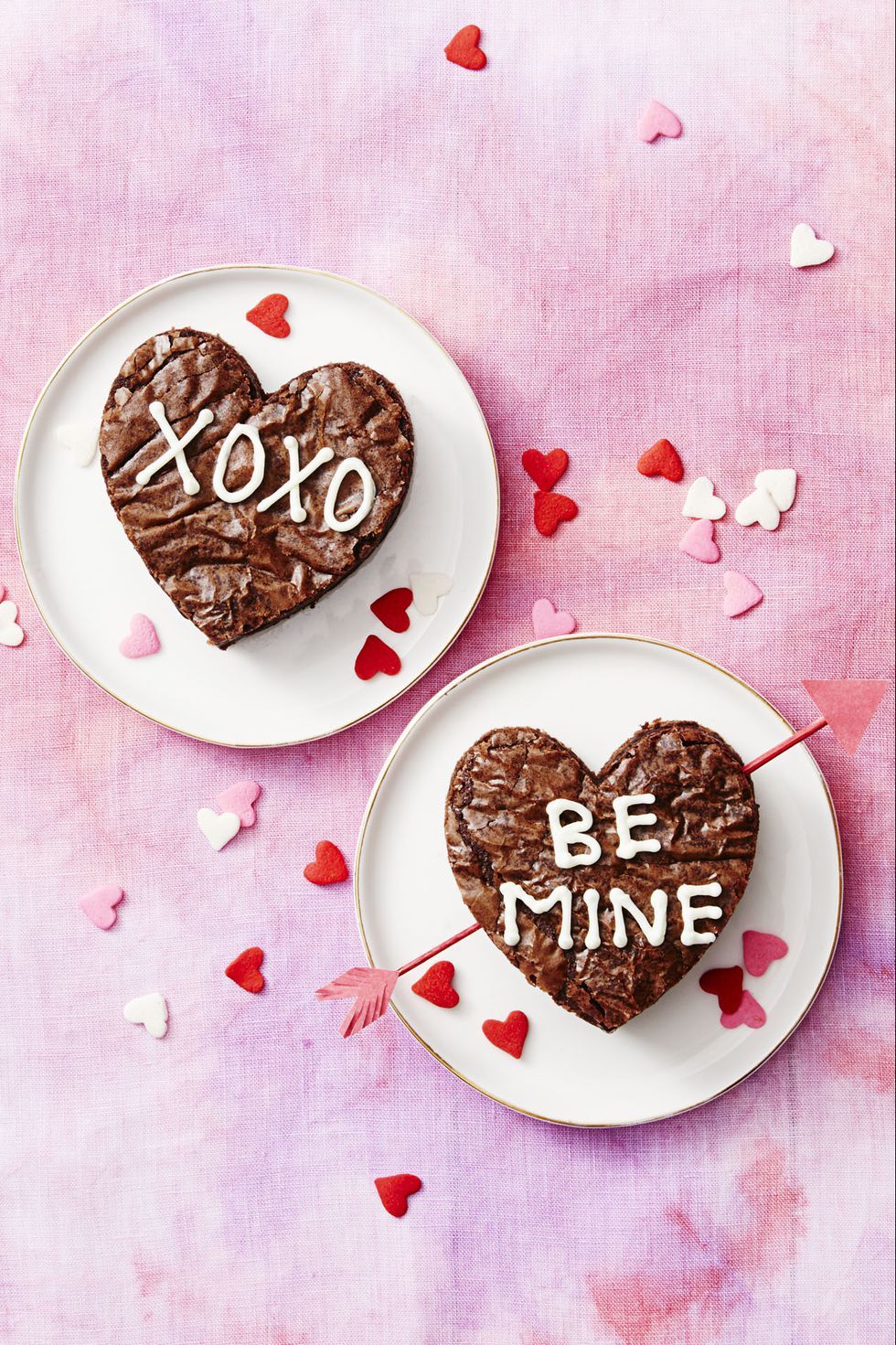 Baking brings out intentionality and joy for me–Especially when it's tied to a holiday! I get out all our baking essential supplies, pour over a new recipe and get down right giddy. Maybe it's the excitement for chocolate or a sweet treat, or maybe it's because I'm finally slowing down for the day? Either way I try to plan time for baking a couple times per month. This month I have my eye on this Best-Ever Chocolate Quinoa Cake for Valentines Day.
6. Buy a Potted Plant
Greenery breaths life into a room. Literally!! My favorite type of plant is a Jade. Gorgeous, durable & needs little attention.
7.
Call a Friend… on the phone, and relish in good ole fashion conversation!
8.
Make Your Bedroom Blissful
A soothing, uncluttered sleep environment brings peaceful rest. Choose comfort over aesthetics and make sure you are happy with the way your sheets, comforter and bedroom FEEL. It's the ultimate form of self care!!
9.
Spice Up Your Cooking Routine with a New Ingredient!
Cure dinnertime boredom by switching it up a bit! Harissa, Miso, Turmeric, Curry, Tahini, Saffron, Chimichurri. It's so much fun and literally spices up your meal… and your life!
10.
Go Meatless One Day Per Week This Month
Curious about the benefits of a plant-based diet? Dip your toe into the plant based notion by going meatless one day per week this month. That's only four meals! I LOVED this article explaining the benefits. See how it feels in your body?
11. Skip Social Media on Sundays!
Yes, social media is great for connecting, especially during social distancing… But endless scrolling isn't productive nor is it good for your mental health. Hello FOMO. Give your eyes and your mind a 24 hour break every week this month and see how much lighter you feel.
12. Organize Your Entryway, Your Pantry or Your Closet This Month. It feels so good!!!!
13. Nourish Yourself With Better Breakfast
Spend an extra 10 minutes each evening prepping breakfast the next morning. You could be rewarded with a smoothie, overnight oats, baked oatmeal or an egg muffin?! How amazing does that sound?
14. DONATE
An estimated 50 million people are in need this year. Scour your pantry and your closet for things that you no longer need. These items could mean the world to someone else. Go to Feeding America for more info
15. Perfect Your Plank
Aim do to a 60 second plank every single day in February!! Watch how strong and powerful your center core becomes with just this one simple shift!
16.
Create an Afternoon Tea Ritual
No, it doesn't need to be tea time fit for the Queen. But we can borrow the notion around slowing down in the afternoon from her Majesty. The ritual of making tea will force you into stillness and slowness. It's a habit I've fallen out of, but I'm working on bringing it back and relishing in it. It's also really fun!
17. Go On A Date!
It might be at home, but you still have the opportunity to make it fun and special. A picnic blanket, comfy pillows, candles, music and maybe even a fun, Valentines Day themed photo station can totally transform your living room!! AND your state of mind!!!
Part of finding joy in the simple things is to make them a tiny bit special and out of the ordinary. The effort is minimal but the impact is huge!
18. Plan A Vacation
Travel might be out of the question at this moment, but hopefully it's not off the table for ever! Start imaging your next vacation to the detail and manifest it happening in your future!! That's what I'm doing! I see myself on a white sandy Mexican beach taking in the sea breeze & the sun very soon! Simply researching hotels, restaurants and sights to see on your next trip can be really exciting. I get a lot of joy from planning and anticipating a vacation. It boosts my happiness and excites my soul. Give it a try and see how it boosts your mood this month!